Everest Base Camp Conquered
Fundraising targets achieved
Welcome and thank you for visiting this site
Whilst I was in hospital having treatment for tongue cancer in 2005 I set myself two very ambitious goals, to raise £25,000 for Cancer Research UK for research into cancer to help others with cancer and to raise £5,000 for St Kentigerns Hospice which helped me though some of my most difficult times.
I am pleased to say that I have now achieved both these goals, a sponsored Skydive achieved my £5,000 hospice target and my trek to Everest base camp helped achieve my £25,000 target for cancer research UK.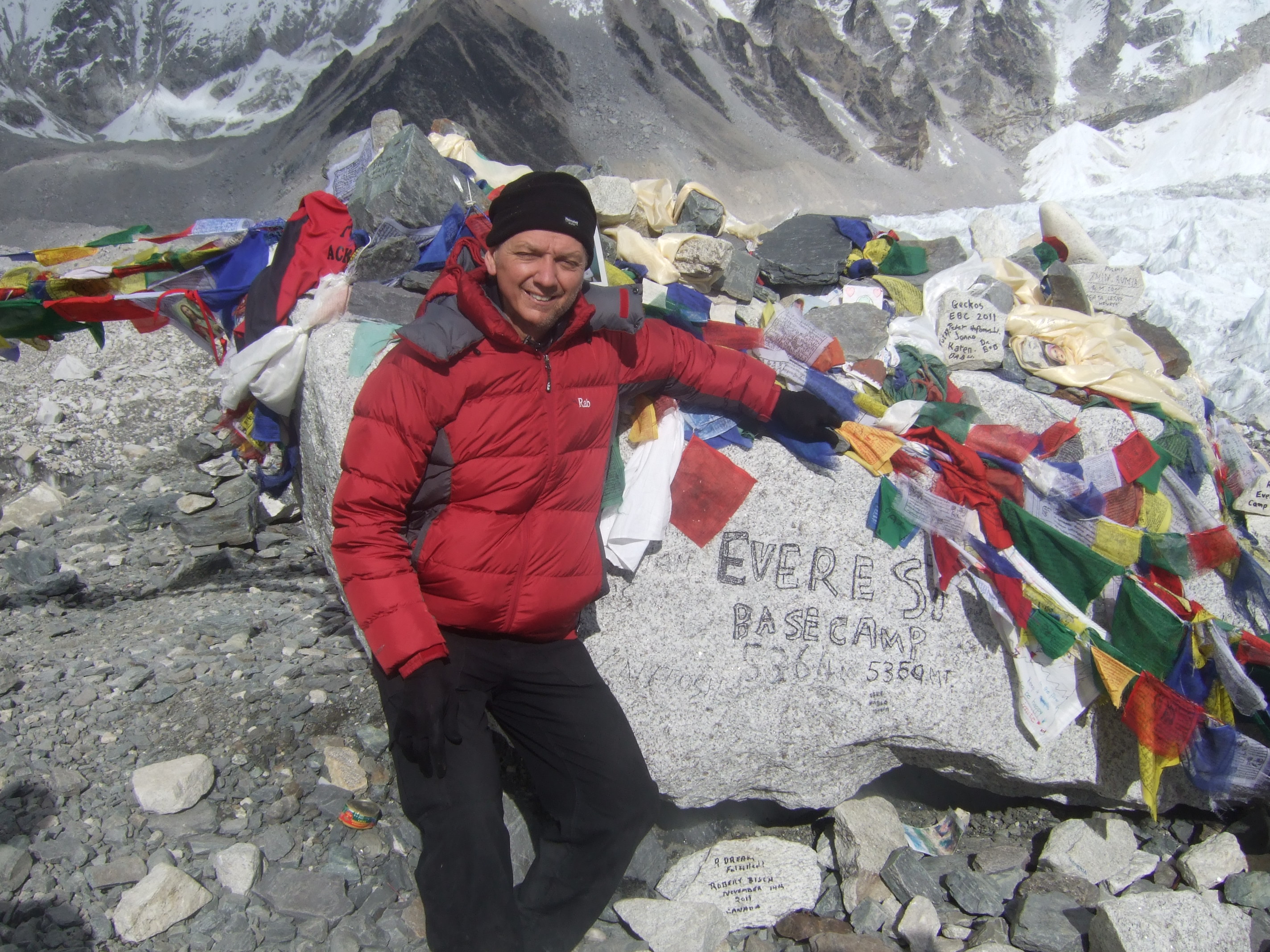 Everest Base Camp
November 2011
I would like to thank everyone who has helped me, especially my family and friends who without their support this would not have been possible. Everyone has been so supportive and helpful so thank you all VERY VERY MUCH.

So what now !!! Well I am going to carry on with fundraising, I have met so many lovely people and had such good fun whilst helping a very worthy charity. I will certainly be running events which were successful in the past, summer balls, race nights and of course bag packs and street collections all of which raise valuable funds for Cancer research UK.

For larger events I plan to arrange another skydive in 2013 and also the three peaks again as it was such good fun so if anyone is interested let me know.
As far big treks, I think that for now I will be hanging up my walking boots and thermals as the trek to Everest base camp was really tough and pushed me to my limits.

If you could pass this site onto friends, family and work colleagues it would be much appreciated.
John McVey